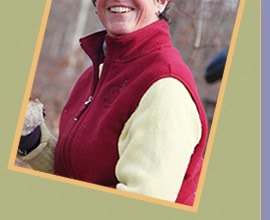 New Blog
I just launched a new blog: Write Through It: On Writing, Editing, and How to Keep Going. Check it out, ask questions, and share your experiences.
Go, Travvy!
In May 2012, Travvy earned his ARCHX title in APDT Rally. In November he finished his Level 3 title. In February 2013 he finished his Level IV title in Cyber Rally-O. A big deal for an Alaskan malamute with a novice handler!
"And Will Rise?"
One of my best-ever essays appears in Trivia 10.
Come into my website, said the spider to the fly?
I'm a freelance editor by trade. If you're looking for a capable editor, copyeditor, proofreader, writing coach, or all-round bully to help you start, finish, or polish your project, check out the Editing page. Use the Contact page to send me an e-mail.
I've got two blogs going. In Write Through It, I draw on what I've learned over the years about writing, editing, and how to keep going. Questions, comments, and suggestions for blog posts are more then welcome. Come on over!
My other blog is From the Seasonally Occupied Territories, about my year-round life on Martha's Vineyard.
Lately my blogging has been somewhat irregular becaue I'm currently working hard on novel #2, working title: Wolfie. The title character is based on my Travvy. Several characters from The Mud of the Place are involved, notably Shannon and Giles, along with an 11-year-old neighbor of Shannon's.
For lots more info about my first (and so far only) novel, The Mud of the Place, click the link on your left. You can order it from Amazon.com or from me (use the Contact form). It really is going to be available as an ebook in the not-too-distant future.
On the back burner are two projects. One is novel #3, The Squatters' Speakeasy, which concerns a disorganized gaggle of Vineyard musicians, iconoclasts, misfits, and weirdos who occupy the Tashmoo overlook in support of affordable housing. The other is a personal/political memoir, To Be Rather Than to Seem: A Writer's Education.
Many of my favorite essays from the 1980s and '90s, not to mention the '00s, can now be found under Essays & Articles. For biographical info, see About Susanna and A Writer's Resume.
Rhodry Malamutt -- who inspired Pixel, the canine sidekick of one of Mud's protagonists -- died in February 2008. He taught me that life is better when you have a dog to share it with, so Fellow Traveller moved in as a small puppy. You can follow our adventures, with plenty of photos, on his page.
You can find both Travvy and me on Facebook. I'm also on Goodreads.
Now a house that is built upon sand has a view of the waters,
And a rich man sits feasting his eyes on their power and might.
But El Nino remembers the poor, and their sons and their daughters,
And the waters reclaim what is theirs in the dark of the night.
Bob Franke, "El Nino"
rev. 18 December 2015